United States Issues Forum
About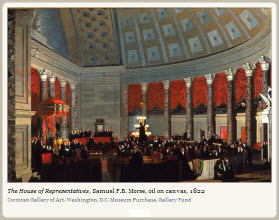 Welcome to the United States Issues Forum
Join a civil, more deliberative discussion of national public policy issues and politics in the United States among people with diverse political perspectives. Conversations include topics from today's Congressional hearings, White House press briefings, breaking national news stories with public policy implications, new think-tank reports, etc. Modeled on legislative debate where one may not speak a second time until others have had an opportunity to speak, participants may only post once every 12 hours. In addition, name calling of any kind (including using political labels as pejoratives) and personal attacks violates the rules all participants agree to upon joining. Multiple rule warnings leads to participant suspension for this forum. Also, those posting use their real legal name (as your "Display Name" when you register) and list their city and state of primary residence on their member profile. New members will be prevented from posting until they fill out their profile. This requirement differentiates us from other discussion forums across the Internet, but is a critical element of E-Democracy.Org's foundation. For further details see the full charter: More ...
Membership
This group is public to view, but only members can post.
John Gaylord is the volunteer Forum Manager.
Members may post no more than 2 messages in a 24 hour period
Thank You
The match has been met, and we only need 100 more donations to reach goal!
foo