St. Paul Summit Hill Neighbors Forum
About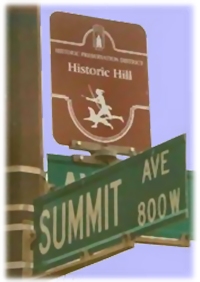 Welcome to the St. Paul Summit Hill Neighbors Forum
Opening Soon with 100+ members and a local volunteer Forum Manager (see below).
The neighborly place to share information, discuss local issues, find solutions and build a vibrant community. 
Join now.
Participate via e-mail or the web. Stay tuned for future Facebook and Twitter option.
This forum is friendly, but independent complement to the Summit Hill Association. As a District Council, SHA provides opportunities to participate in community activities, coordinates crime prevention, and other activities. 
Building an Inclusive and Open Forum
Welcoming online forums that reflect the dynamic diversity of their communities build bridges among neighbors of different backgrounds be they racial, economic, educational, etc. Together we are stronger.
Summit Hill Population: 6,574
Outreach Goal: 333+ forum members or ~10% households reflecting local diversity 
Diversity: 11% people of color, including 3% Latino, 3% Black, and 2.4% Asian. 89% of the population is White, non-Hispanic. 37.3% of households earn less than $50,000/year.
Source: MNCompass.org | 2011 Community Profile 
Special Outreach Campaign 
This forum is part of the major city-wide Be Neighbors outreach campaign. Please let us know about key community and cultural events where we might sign people up in person and become a volunteer!
Volunteer Forum Manager Needed
Do you believe in the power of neighbors talking to neighbors? If yes, we need a local resident to serve as the volunteer Forum Manager. This crucial role on all of our forums helps bring people together and guides the online conversation. See more here and let us know if you'd like to take on this role. We provide training and support.
Membership
This group is public to view, but only members can post.
foo