St. Paul Frogtown Neighbors Forum
About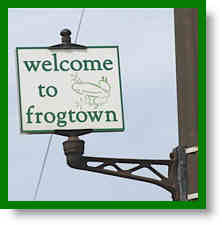 Welcome to the St. Paul Frogtown Neighbors Forum
Join us on the Frogtown Neighbors Forum. Discuss issues and exchange local announcements with over 700 participants.
The general area covered by this inclusive forum includes District Council 7 (East Midway, Frogtown, Capitol Heights, Mt. Airy). The Summit-U forum is to the south among other area forums. Share via web: http://e-democracy.org/frogtown or Facebook.
Be Our Next Forum Sponsor
Donate now to be next month's forum sponsor. With permission, we will ALSO credit you on every e-mail post with a couple links of your choice. Learn more.
Building an Inclusive and Open Forum
Welcoming online forums that reflect the dynamic diversity of their communities build bridges among neighbors of different backgrounds be they racial, economic, educational, etc. Together we are stronger.
Greater Frogtown Population: 13,516
Outreach Goal: 468+ forum members or ~10% households reflecting local diversity 
Diversity: 74% people of color, including 30% Black, 34% Asian, and 10% Latino. 21% of the population is White, non-Hispanic. 72% of households earn less than $50,000/year.
Source: MNCompass.org | 2011 Community Profile 
Special Outreach Campaign 
This forum is part of the major city-wide Be Neighbors outreach campaign. Please let us know about key community and cultural events where we might sign people up in person and become a volunteer!
Membership
This group is public to view, but only members can post.
foo