ARCHIVE - St. Paul Eastside Neighbors Forum
About
FORUM MOVED
Join the forums that interest you based on where you live/work/play: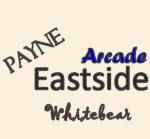 Welcome to the St. Paul Eastside Neighbors Forum
Join the new St. Paul Eastside Neighbors Forum today. This is the place to exchange local announcements and discuss very local issues and community life. More ...
The St. Paul Eastside Neighbors Forum is an independent, friendly complement to the important work of the District 2 Greater East Side and the District 5 Payne Phalen Planning Councils.
Special Outreach Campaign 
This forum is part of the major city-wide Be Neighbors outreach campaign. Please let us know about key community and cultural events where we might sign people up in person and become a volunteer!
Membership
This group is public to view, but only members can post.
Steven Clift is the volunteer Forum Manager.
Members may post no more than 2 messages in a 24 hour period
foo