E-Democracy.org Projects
About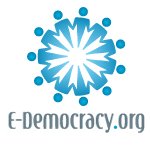 Projects is the general public online group for those involved in any aspect of E-Democracy. Members have agreed to donate 10 hours a year.
Volunteers use this space to trade notes, ask questions, seek assistance, and get involved. Use it to share information and gather input on E-Democracy activities. 
Twin Cities volunteers—get involved in your neighborhood forum!
This space is modeled on messy "open source" technology development style e-mail lists that encourage a wide range of topics, honest and open exchange, and random spurts of activity.
We also host related online communities of practice and related online working groups (see Special Projects on the Forums tab). 
For latest project news see our blog, edemo@ on Twitter, or "Like" us on Facebook. 
Membership
This group is public to view, but only members can post.
foo