Minneapolis Powderhorn Neighbors Forum
About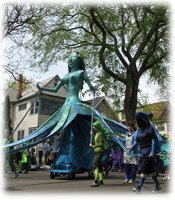 Welcome to the Minneapolis Powderhorn Neighbors Forum
Share announcements and discuss neighborhood issues, life, and events specific to the Powderhorn Park neighborhood of Minneapolis, Minnesota. Join over 1,000 neighbors.
This forum promotes civility through the required use of real names. More ...
Super Neighbor - This Month's Forum Sponsor
You business, organization, or name here. Past sponsors of the month.
Be Our Next Forum Sponsor
Donate now to be next month's forum sponsor. With permission, we will ALSO credit you on every e-mail post (each day this forum delivers over 3,900 e-mails) with a couple links of your choice. Contact us: sponsor@e-democracy.org
Membership
This group is public to view, but only members can post.
foo