Minneapolis Cedar Riverside Neighbors Forum
About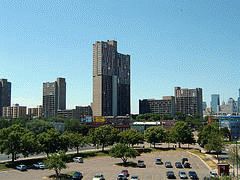 Welcome to the Cedar Riverside Neighborhood Forum 
Discuss local issues that matter to you and exchange announcements that pertain to Cedar Riverside. Join over 630 of your neighbors.
This is one of the most diverse and dynamic neighborhoods in the city of Minneapolis (if not the United States). The history and spirit of this neighborhood welcomes all sorts of people with different stories to tell. 
We invite you to join and become involved in the discussion. More ...
Related Links
Membership
This group is public to view, but only members can post.
Thank You
Celebrate 20 Years! Donate Today.
Become an awesome donor today!
The best way to support your local forum.
Thank You Funders
A special thank you to the John S. and James L. Knight Foundation for their support for our BeNeighbors.org initiative and Open Twin Cities.
Thank you - Central Corridor Funders Collaborative, the Bush Foundation, the Ford Foundation, and other major donors.
foo