E-Democracy Exchange
About
Until the move is complete, join on the existing DoWire.org site. If you have trouble joining, contact support .
DRAFT DRAFT DRAFT - NOT YET OPEN ON E-DEMOCRACY.ORG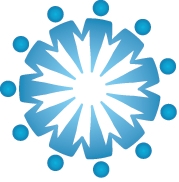 The E-Democracy Exchange is the largest global exchange for practitioners, researchers, and experts dedicated to active knowledge exchange on e-democracy, e-participation, e-transparency, open government, and online civic engagement around the world. 
Request an Invitation
Members are particularly interested in improving citizen engagement in government and communities through technology and social media. Participants are leaders from government, NGOs, academia, and consultancies.
With 750+ members from nearly 100 nations, this exchange will re-launch in late 2012. It will be hosted by E-Democracy.org to promote effective practices in the field. The archive from the previous host on DoWire.org is available.
This invite-only online space is for serious in-depth exchange. Posts may not be distributed publicly without the author's express permission. Members will be invited to periodic teleconferences and webinars with guest speakers.
Recommended Donation Deferred
The recommended donation for participation is $10 U.S. a year. It is optional. It will be used to directly support forum facilitation and outreach. This suggested donation will be promoted in year two.
Alternatives For Public Exchange
For public announcements please use DoWire - Democracies Online Newswire (moving to E-Democracy later) and for public exchange, the #edem hashtag on Twitter is recommended. Also note the other online communities of practice and the List of Groups maintained by E-Democracy.
Help Re-Launch the Exchange
This re-launch is a brainstorm of Steven Clift @democracy and Tiago Peixoto @participatory. In short, with the flood of link sharing on Twitter, the value in re-invigorating this existing very global space as a trusted space for in-depth knowledge exchange among colleagues is quite great. By keeping it open to join but out of Google, the goal is to foster more open and self-critical exchange among professionals seeking to improve their work.
The re-launch will kick off with an invite letter signed by members from at least 25 countries. Sign now.
Membership
This group is public to view, but only members can post.
Steven Clift is the volunteer Forum Manager.
Members may post no more than 3 messages in a 24 hour period
foo