Crime Prevention E-Conference - Using Online Tools and Social Media
About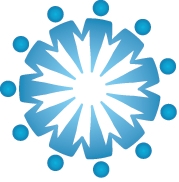 Crime Prevention E-Conference and Online Community
Join now to virtually attend a free two-week e-conference focused on the use social media and open data for community crime prevention. 
From online tools and open source to community strategies and real-life examples, we will share lessons and effective practices.  
Proposed Format:  Online exchange that opens with a round of introductions when we reach 200 participants. Discuss four themes over two weeks online at some point in 2014.
Join now and stay tuned for details.
Hosts and Sponsors
Also join the CityCamp Exchange to get involved in the planning. You can offer to serve as a co-host or sponsoring organization. Here is where the idea started.
Sponsors interested in donating to cover event outreach costs should contact us.
Tentative sponsors include CityCamp, E-Democracy.org, Urban Strategies Council, ...
Membership
This group is public to view, but only members can post.
Ross Humphrey is the volunteer Forum Manager.
Members may post no more than 8 messages in a 24 hour period
foo