Cass Lake Leech Lake Community Forum
About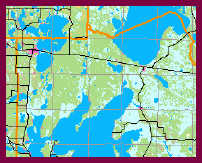 Welcome to the Cass Lake Leech Lake Community Forum - Over 300 Members Strong
Aaniin. Boozhoo. Welcome.
This inclusive forum is a place to share community news and announcements, discuss local happenings, and build community. It is a welcoming bridge among Native and non-Native American community members.
The updates come conveniently to your email, are on this website, or you can lightly follow on Facebook.
Using real names with civility is required. Everyone with an interest in seeing the communities of the Cass Lake Leech Lake area thrive is welcome to be a member. 
The goal of this forum is to provide a neutral, non-threatening place to voice opinions and share our collective wisdom about the many issues faced by our interconnected communities.
Join now, introduce yourself, and participate via e-mail or the web. Miigwech. More ...
Invite Others
Membership
This group is public to view, but only members can post.
Amanda Burnette is the volunteer Forum Manager.
Members may post no more than 2 messages in a 24 hour period
foo