Community Builders
About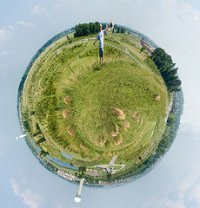 Welcome to the Community Builders
Community Builders is an online group for people like you who are committed to improving their local community by sharing questions, answers, experiences, online resources and ideas with their passionate peers from around the world.
Join Us!

* Want to learn effective models and techniques for community building?
* Want to share models and techniques that work for you?
* Have ideas that you want to "test drive" before implementation?

If you are interested in useful two-way exchange with fellow inspired community builders, this non-profit hosted online group is for you. You may participate via e-mail or web. In-depth and insightful discussions encouraged - this is not Twitter.
This exchange is geared both toward everyday people who get things done as volunteers and those who support community building efforts professionally. Our goal is to help each other succeed and to help celebrate your efforts along the way.
Membership
This group is public to view, but only members can post.
foo