About Issues Forums
What is an Issues Forum?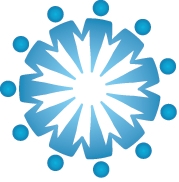 It's a public online community gathering where you discuss local issues and exchange community information and news that matters to you.
Participants use their real names and agree to be civil. This builds trust and increases our agenda-setting power.
At the neighborhood/neighbourhood level, "Neighbors Forums" build community and promote collaboration and problem-solving. At the larger city-level, discussions are more political, like a town hall meeting.
How does it work?
Simple Summary: yourcommunity@e-democracy.org 
We create an e-mail inbox for a geographic community that anyone can follow or post to via the web or their own e-mail.
Community members gather online by joining a forum and agreeing to the civility rules. Imagine you are sitting around a table talking to real people with real names.
The forum description and charter determines the geographic scope appropriate for the exchange (be it a neighborhood, rural area, city, etc.).
Participants post and read messages via e-mail or the web.
Forums may be conveniently "followed" via Facebook Pages, Twitter, a web feed, a daily e-mail digest as well as by e-mail or this website.
Each forum has a dedicated volunteer Forum Manager who facilitates the forum an enforces the rules. This helps keep the forum on track and worth your time.
Where we have special resources we promote special inclusive outreach campaigns to build diverse participation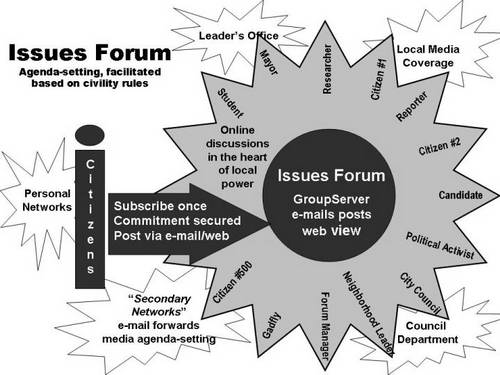 More Details for Participants
Resources for Forum Builders
Additional Background